loading...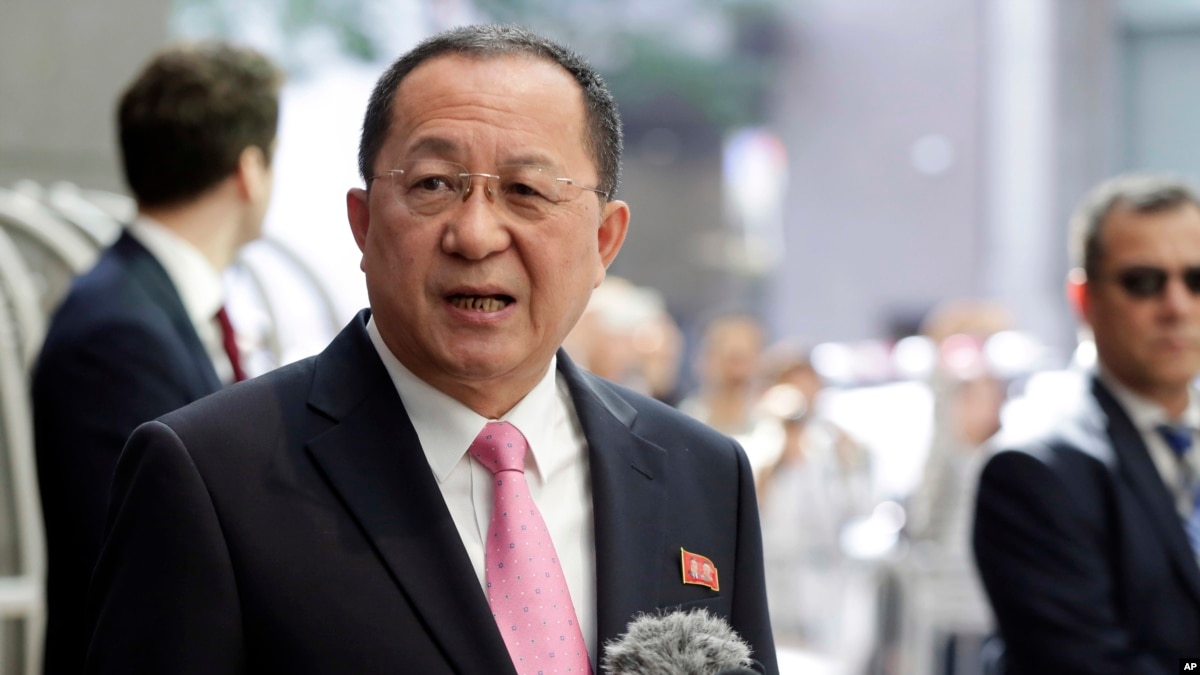 North Korea's Foreign Minister Ri Yong Ho and Swedish Prime Minister Stefan Lofven met briefly in Stockholm Friday during a closely watched visit that many believe is related to expected talks between the United States and North Korea.
Some reports have speculated the Scandinavian country is involved in paving the way for an expected meeting between the leaders of the U.S. and North Korea before the end of May. Others have suggested that Sweden, which represents U.S. interests through its embassy in Pyongyang, may be involved in talks regarding three American citizens being held by the North.
U.S. President Donald Trump has accepted an invitation to meet with Kim Jong Un to negotiate Pyongyang's nuclear program. North Korea, however, has not officially confirmed the meeting and no specific time or venue has been set.
The upcoming summit is also being discussed Friday in Washington by the top diplomats from South Korea, Japan and the U.S. South Korean Foreign Minister Kang Kyung-wha and her Japanese counterpart, Taro Kono meet with Deputy Secretary of State John Sullivan, who is serving as Acting Secretary of State after Rex Tillerson was fired by the president earlier this week.
Trump has chosen CIA Director Mike Pompeo to replace Tillerson, but Pompeo is not able to contact the foreign ministers of the two Koreas until his nomination is approved by the Senate.
Kono will also hold separate talks Friday with U.S. Defense Secretary Jim Mattis during which Kono is expected to underscore South Korea's plan to push for a irreversible denuclearization of the Korean Peninsula. Kang and Kono, both of whom are on three-day visits to the U.S., will meet Saturday in Washington.
Source Link: N. Korean Top Diplomat's Sweden Talks Could Pave Way for Trump-Kim Summit