loading...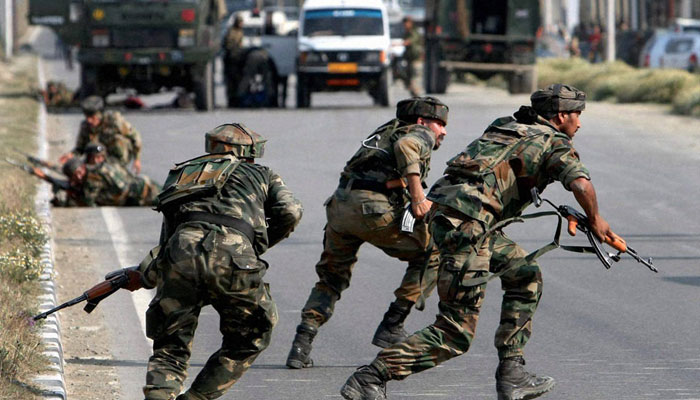 SRINAGAR: A group of attackers stormed an Indian paramilitary camp in occupied Kashmir early Sunday leaving four Indian soldiers dead, a spokesman for the occupying Indian forces.
Unknown attackers lobbed grenades and fired automatic rifles to enter the camp of Indian Central Reserve Police Force (CRPF) outside the main city of Srinagar, triggering a fierce exchange of fire as hundreds of soldiers and special counterinsurgency police surrounded the area.
"Three soldiers died in combat and another died of cardiac arrest during the ongoing operation. Three terrorists were also killed," CRPF spokesman, Rajesh Yadav told AFP.
Three paramilitary troopers were wounded, Yadav said.
It is unclear how many personnel were inside the camp during the attack, which came just days after Indian forces killed a top leader of a pro-freedom group in a shootout nearby.
Source Link: Four Indian soldiers killed in IoK attack | World