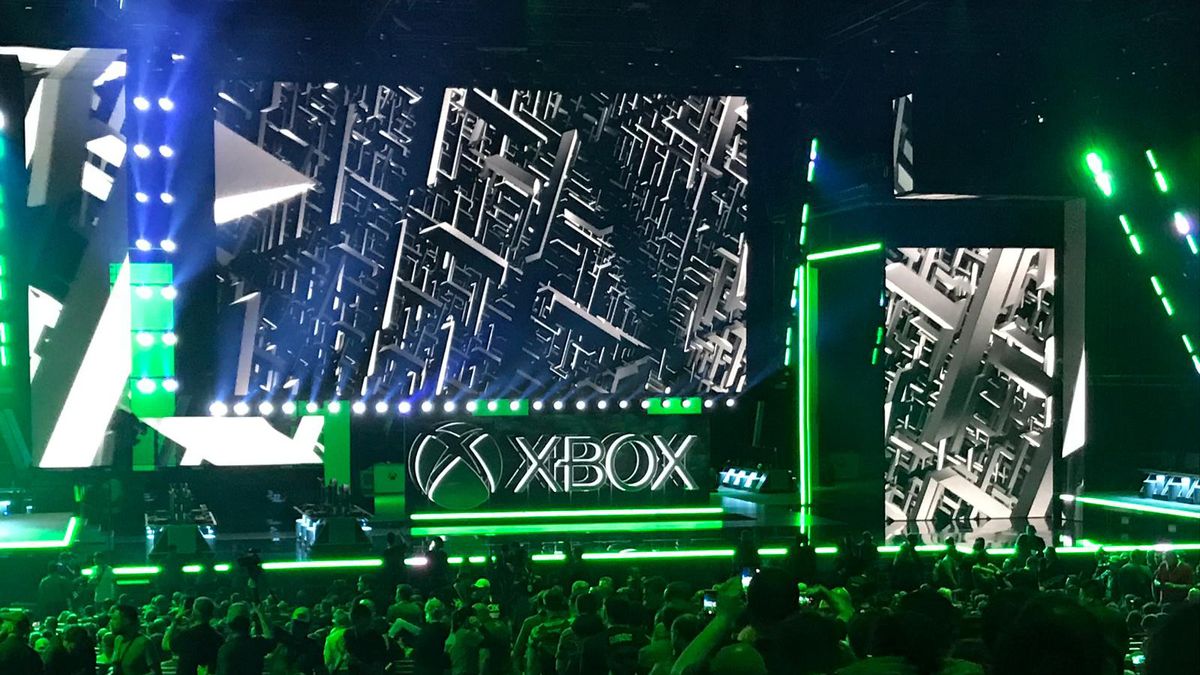 Vic Hood
We're live from the Microsoft Xbox E3 2019 conference at Microsoft Theatre in Los Angeles. 
We'll be bringing you all the biggest Xbox news and announcements as they happen. So what are we expecting? The worst kept secret of the show is probably the unveiling of the next Xbox console (or consoles as the case may be). Microsoft has already been teasing Xbox Scarlett in its countdown videos for the show and there's been plenty of rumors to back up the theory that this conference will be focusing on hardware.
Additionally, we're expecting more on Microsoft's cloud-streaming service Project xCloud, a host of unannounced games – perhaps launch titles for the Xbox Two – and details on tiles such as Halo Infinite, Fable 4 and Gears 5.
So get ready to jump in, it's going to be one heck of a ride…
Vic Hood
12:50 – We've just had a safety announcement so hopefully it's not long until things get underway. It should all be kicking off in just 10 minutes. Currently the Microsoft Theatre is comparable to a rave held by the Grinch – green lights everywhere, trance blaring and dancing influencers. If this is how Phil Spencer gets pumped up then who are we to judge?
12:45 – Rumor has is Microsoft are set to announce a whopping 14 games at today's conference. We're expecting a few of those to be launch titles for the next Xbox, alongside some games which have already been announced. But we're also hoping ol' Phil Spencer has some tricks up his sleeve and hits us with a few surprise announcements.
12:35 – The conference is literally about to start but leaks are still flooding in. According to a tweet by Twitter user Sabi, the next Xbox will have 120FPS, 8K support and backwards compatibility for all consoles. 
If that's the case, it will be an insanely powerful console and the PS5 will definitely have its work cut out trying to keep up. Check out the tweet below:
Xbox's new console, Scarlett, is crazy powerful. 120fps, 8K, Xbox one backwards compatibility, and it's implied backwards compatibility with ALL Xbox consoles, not 100% sure on all consoles yet but it's described as "4 generations worth".9 June 2019
Vic Hood
12:30 – We're live from the Microsoft Theatre in Los Angeles and the atmosphere is buzzing. Every time the music changes, the crowd audibly gasps but – as far as we know – the conference is running a little behind. 
Vic Hood
11:30 – Let the queuing commence!
Let the queuing begin #XboxE3 pic.twitter.com/STbEn5S8YnJune 9, 2019
E3 2019 is the biggest gaming event of the year. TechRadar is reporting live from LA, telling you all about the biggest announcements of the week, from epic game trailers to shocking release date reveals. Follow our expert analysis of the keynotes and what we see on the E3 show floor. 


Source Link: Microsoft E3 2019 live blog: we're here and ready for the Xbox Two