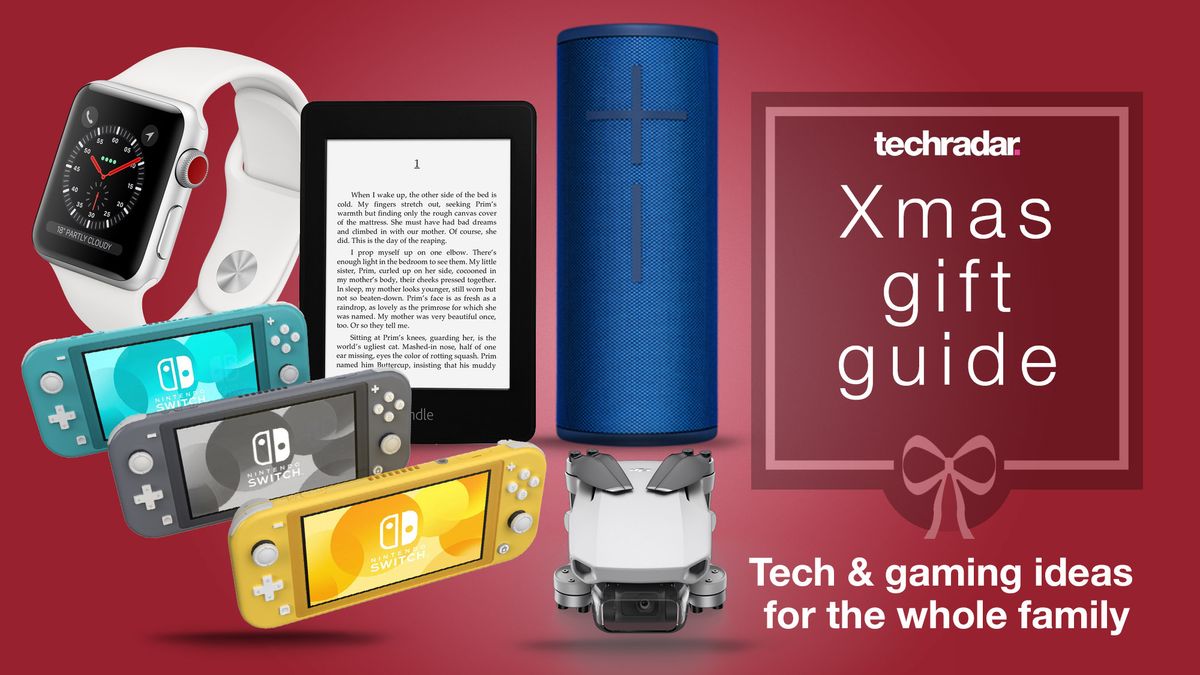 Christmas is just around the corner, which means it's time to start planning your presents. Finding the perfect gift for your loved ones can be tricky, but don't worry, TechRadar is here to help you plan ahead.
There's nothing like watching the people you care about erupt into smiles as they tear off your wrapping, and are greeted with a gift they actually love. So if you want to leave a lasting impression, the latest tech gadget can do just that.
Technology is evolving so quickly that if you decided on a gizmo last year, there's always something new to choose from this year. And we understand it can be quite overwhelming to wade through the plethora of gadgets to find one that makes for a great gift.
To help you find a present that will make your friends and family wonder if you've been intercepting their mail to Santa, we went digging and found some of the best tech gift ideas that will make you the best person this Christmas.
And there's something for everyone in our gift ideas – presents that would suit every budget, from e-readers to cameras, smart home products to gaming gear.
The third Apple Watch is still a powerful wearable
Good smartwatch battery life
Fantastic fitness features
Only iPhone compatible
If someone in your life has been craving a bite of an Apple Watch, but has been put off by the cost, then the Apple Watch 3 will make the perfect present. With the fifth iteration currently on shelves, the price of the Series 3 has dropped, making it a much more affordable option. And with the latest WatchOS powering the device, the Watch 3 is fantastic, and can go for a swim, too. For just over AU$450 you can get the GPS version of the Watch in either the 38mm or 42mm sizes and in a variety of band options.
DJI's smallest, lightest and cheapest drone is a triumph
Smart, collapsible design
Incredibly stable video capture
No 4K or 60fps 2.7K video
Know someone who's keen on getting a drone, but has felt intimidated by them so far? The DJI Mavic Mini is featherlight, foldable and excellent for beginners, no matter the age. But don't let its looks fool you, this little beauty offers remarkably stable video capture and 30 minutes of battery life, at a much more affordable price point than the Spark that it is replacing. There are a lot of fun accessories to choose from as well, making the Mavic Mini a great gift for anyone, you included.

Sega does what Ninten…did
Loads of games
Very good value
Feels a little plasticky
Bring the nostalgia of being a '90s kid into the present with the Sega Mega Drive Mini. It comes pre-installed with 40 classic Sega games plus two bonus titles, giving everyone the opportunity to step back in time (or even relive their childhood days). The console feels, looks and sounds exactly like the original – just in a shrunken-down package. There's been a lot of love poured into this reproduction of the classic console, and it's sure to bring a smile to any old-school gamer's face.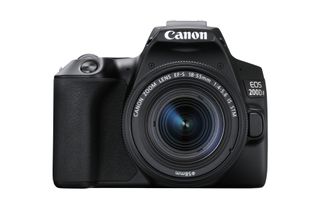 A no-brainer for beginners
Great image quality
Small and compact
Rolling shutter effect prominent
This neat camera is Canon's smallest and lightest DSLR to date, making it a fantastic gift for someone wanting to step into the world of photography. For the kids who dream of becoming a photographer or the grown-ups who want to know more, the 200D Mark II has a touchscreen display with a guided menu which is very useful to have. It's easy to use and has reliable picture quality too. While the Mark II camera is available more widely, the original EOS 200D is just as good and, being slightly older, will be available at most retailers for a cheaper price.

Taking charge of your fitness
Large screen
Water-resistant
Monochrome screen
The Fitbit Charge range has traditionally provided all the fitness metrics the average person needs for as little money as possible. Building on the achievements of its predecessors, the Charge 3 adds water-resistance up to 50 metres, and now offers Fitbit Pay so you can leave your wallet at home – provided your bank supports the payment platform. The screen on the Charge 3 is bigger too, thanks to smaller bezels, giving you a clearer picture of your fitness stats and more.
Sonos One combines smarts with sound quality
Full-bodied, rich sound
Combines smarts with Sonos
Premium price
Hey Google, what's the best smart speaker on the market? Well, here at TechRadar, we reckon it's the Sonos One. This clean and compact smart speaker features the superb sound that Sonos has come to be known for, making it an excellent gift for any music lover. And it's not just Google Assistant that can be called upon, with Amazon's Alexa also supported, if that be your loved one's preferred voice assistant.

IP67 waterproof and dustproof
Powerful sound
Audio lacks sharpness
Bring the good times outdoors with the UE Boom 3. This portable speaker is waterproof and dustproof, making it ideal for someone who enjoys summer days spent at the beach or by the pool. This portable Bluetooth speaker may not be top-of-the-line, but it's damn durable, can keep the party rocking for hours on end, and comes in a bunch of eye-catching colours.
The classic e-reader, but with even more features
Waterproof design
Audiobook integration
Plastic design
Got an avid reader in the family? Instead of finding them shelf space for their growing library, get them an e-reader that won't burn a hole in your pocket. The latest Kindle Paperwhite is still one of the best Kindle options on the market, with a combination of a sharp screen, improved typography, waterproofing and an affordable price. The base model comes with 8GB of storage, which translates to space for thousands of ebooks all in one convenient digital place.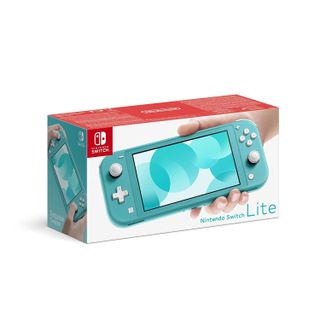 Lighter and smaller
More portable
Limited to handheld games
This compact handheld device is smaller and lighter than its Nintendo Switch sibling, so it's a great gift for someone who prefers gaming on-the-go. In fact, it's ideal for the kids, too, particularly in keeping them busy during those family road trips, although battery life might be limited, depending on the game they're playing. The Switch Lite comes in three cool colours – grey, turquoise and yellow – and is a more affordable option than its larger sibling.
Pleasing 4K video quality
Easy to use
LCD can be unresponsive at times
Anyone looking to gift an action camera this Christmas probably sussed out the GoPro Hero8 Black, and promptly baulked at its AU$600 price tag. That's where last year's GoPro models come in. While there are three to choose from in the Hero7 range, the Silver is a damn good option, and an affordable one, too. It doesn't have all the bells and whistles of the flagships, but there is 4K video recording, waterproofing down to 10 metres, and the improved GoPro app is now easier to use as well.

Fujifilm Instax Mini 9
A classic favourite available at a great price
Simple to use
Fun selfie mirror
Limited control
Got a teenager who loves taking pictures? The colourful and compact Instax Mini 9 is part of Fujifilm's instant camera range, and is a unique way to capture memories. There's a selfie mirror to ensure framing is right and a close-up lens attachment for shooting up to 35cm away. There's a few bright colours to choose from, and for less than AU$100, the Instax Mini 9 makes for a fun gift.
The headset that will take VR mainstream
Experience is almost as good as Oculus Rift
Minimal screen-door effect
Sits heavy on the face
There's a whole new world out there, and it could have magic carpets and monkey sidekicks, if you can find a game with those. We're talking about the world of virtual reality and it's getting more affordable with each passing year. At under AU$300, the Oculus Go can open up a variety of gaming worlds, without being tethered to a computer or console. This standalone VR headset is also one of the more affordable options available today, is comfortable to wear and offers excellent visuals.

Tile Bluetooth tracker
Trackers to stick, slide or clip
Good range and loud alarms
Two-way find feature
Tile Sticker's performance is erratic
Know someone who always asks, "where are my keys?" Consider gifting them a Tile, a Bluetooth tracker that uses its companion app to help people find lost items. There are a few options to choose from: there's the Tile Sticker, the company's latest, which is waterproof, sticks to anything and has a 3-year battery life. The Tile Slim is a tracker that's designed like a credit card so it slips neatly into a wallet, ensuring it'll always be found. The Tile Mate and Tile Pro are designed like a keychain, and can be hooked onto a number of items. The 2019 iteration of the Mate and Pro trackers now support voice assistants, and linking Tile accounts to the Google Home app, or Apple's HomeKit, means items can be found with a simple voice command as well.
A surprisingly fun game hidden within a subversive workout device
Surprisingly fun RPG
Targets specific muscle groups
Only works with one game at launch
Remember the Wii Fit? Doesn't matter if you don't as Nintendo is still keen on keeping you and your loved ones moving. Ring Fit Adventure makes exercising fun and offers customised workouts that target specific muscle groups, although it's only compatible with a Nintendo Switch. You will need the two Joy-Cons to make use of this surprisingly fun RPG, while the console itself is in docked mode. Gamifying exercise has been shown to improve people's propensity for working out, so why not treat the family to some exergaming, and have some fun while doing so?

Much more than just premium sunglasses
Lightweight
Slick design
Mediocre battery life
They may look like old retro-style sunglasses, but there's more to the Bose Frames than meets the eye. There's tiny speakers hidden in the arms of the glasses that will serenade the wearer with their favourite tunes. What's more, the people around them will barely even realise. There are audio augmented reality features on-board, with apps available that make excellent use of the tech on the Frames – such as apps for the golfer or a tourist looking for information on a city's major landmarks. They can even get on stage with Elvis if they're a fan. There's three hours of battery life, after which, sadly, the Bose Frames go back to being regular sunglasses, and we can vouch for the fact that the two styles suit pretty much everyone. Authorised prescription lenses are currently not available, but Bose is in talks with third parties to make the appeal of the Frames more mainstream.
Nanoleaf Canvas or LIFX Tile
Touch- and voice-sensitive
Highly customisable
Expensive
Smart lights aren't new any more, although they haven't lost their appeal yet. That said, there's really nothing quite like the Nanoleaf Canvas or the LIFX Tile kits on the market. These light panels are touch- and voice-sensitive, and come with Alexa, Google Assistant and Siri support. Once set up in a chosen design, they convert any boring wall into an interactive canvas of fun, colour and life. They are both feature packed, with companion apps that work a charm. So during this season of giving, let there be light!

Compact design
Great smart home features
UI loses visual flair
If someone you know has been hankering to set up a smart home system, let them start in the bedroom. It's as good a place as any, with the little Lenovo Smart Clock bringing Google Assistant to the bedside table. Of course, it does everything a clock is supposed to, but also plays music, gives weather updates, controls other connected smart devices, and can charge a phone or tablet, thanks to the USB charging port on the clock. And privacy isn't an issue either, as there's no built-in camera on the display.
The best noise-cancelling headphones in the world, two years running
Outstanding noise cancellation
Fantastic sound quality
Mediocre call quality
It's the best noise cancelling headphones money can buy, so during this season of giving, consider gifting a loved one a set of Sony's best ANC over-ear cans. They will keep the world at bay during daily commutes, shut out the loud engine hums during long-haul flights, and make listening to music, podcasts or audiobooks, and even watching shows and movies a pleasure, with high-quality sound to match. They're comfortable as well, making these an excellent gift for the music lover in your life.

Discreet to wear
Decent battery life
Temperamental tracking
Let's be honest, most of us don't have excellent posture. The Upright Go 2 is a wearable posture device that has set out to change that, by helping us learn to sit and stand up straighter. So if someone you care about spends their days hunched in an office chair, this is an interesting gift that can help straighten out their slouch. The device attaches to the wearer's back with adhesive strips, and provides feedback through a subtle vibration once synced with the downloadable app.
Ember smart mug
Temperature control smarts
Stylish design
Won't keep warm if taken off charge
Yes, even ceramic mugs have smart features these days. The Ember mug will keep hot beverages at a preferred temperature indefinitely, provided it's kept on its charging saucer or it will run out of juice itself. The mug's temperature can be set on the device itself or via a companion app, with notifications sent to a handheld device when the drink is ready. The perfect gift for the busybody who forgets they've made a cup of tea or coffee and then gets carried away with other chores. It would be remiss of us if we didn't specify that the Ember Smart Mug isn't widely available in Australia yet, but you can get it on Amazon's global store.

Also consider…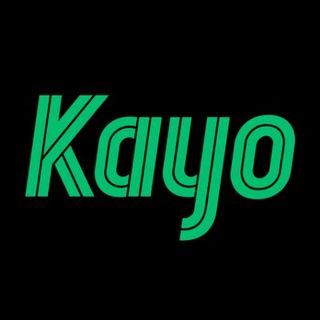 Kayo Sports subscription | from AU$25 per month; two-week free trial
Are you a sports-loving family? Then Kayo's premium subscription plan is the gift that will keep on giving. Kayo has over 50 sports available live and on demand, and awesome features like SplitView which allow you to watch multiple streams at once. The premium package, which costs AU$35 a month – after a two week free trial – offers four simultaneous streams, keeping practically everyone in the family happy. But please note, that this service is only available in Australia.
Disney Plus subscription | AU$8.99 / NZ$9.99 per month
If, however, the family isn't too much into sports, then Disney Plus might keep everyone entertained and happy all year round. See what all the fuss is about in The Mandalorian, and bask in childhood nostalgia with Disney's classic animated films, all for less than what a regular Netflix subscription costs in Australia and New Zealand.
Source Link: Christmas gift ideas 2019: 20 great tech gifts for the whole family