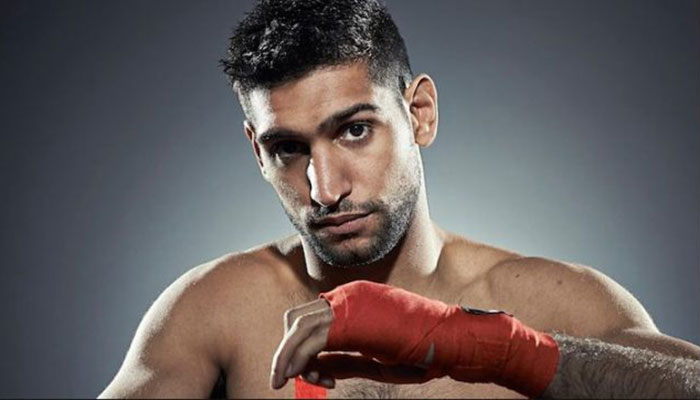 LAHORE: British-Pakistani boxer Amir Khan has said he will make a big announcement regarding the boxing league after the month of Ramazan.
Khan who is currently in Lahore was attending the final of the closing ceremony of the Inter-Division Punjab Open Boxing Championship on Tuesday night.
Earlier today he visited the shrine of Data Darbar to pay homage.
Talking to the media outside the shrine, the 31-year-old boxer said he has big plans for the boxing league after Ramazan.
According to Khan, Pakistani boxers will be taking part in the league with the possibility of Indian boxers taking part in the second edition.
He also informed the media his next fight will be in September.
Khan also added that he would like to make the relations between Pakistan and India better through boxing as he believes, the two countries can come together through sports.
He added his brother Haroon Khan will now be coaching boxing players in Pakistan. 
Source Link: Amir Khan to make 'big' announcement for boxing league after Ramazan | Sports