loading...
CHARSADDA: A student in Charsadda shot dead his principal on Monday after the college administration marked him absent for missing classes to attend a protest by the Tehreek-e-Labaik religious group in Islamabad.
Faheem Ashraf – a second-year student at New Islamia Public College – earlier had a minor argument with Principal Sareer Ahmed over his absence from college. 
Ahmed was critically injured after Ashraf opened fire on him. The injured principal succumbed to his wounds at a hospital in Peshawar.
It was unclear if the argument over absences had any link to the incident. Eyewitnesses said Ashraf was chanting slogans when FC personnel arrested him along with his weapon from the crime scene.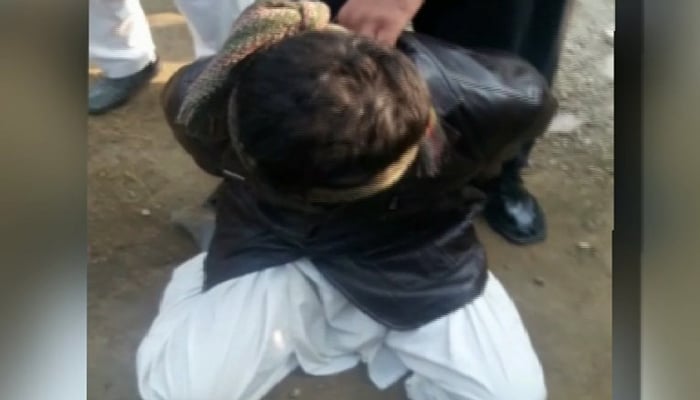 The accused was later handed over to the police, who started an investigation into the killing.
The district police officer (DPO) told Geo News that investigators were trying to ascertain if the accused had hurled blasphemy allegations against the principal as an excuse for the killing.
Citizens of the tehsil, students, and teachers spilt out onto the roads to protest against the murder.
According to students and colleagues, Principal Sareer Ahmed was a practicing Muslim, a Hafiz-e-Quran, and held a Masters degree in Islamic Studies from the University of Peshawar. 
The deceased leaves behind a wife, three daughters, and a son to mourn his passing.
Source Link: Student shoots dead college principal in Charsadda | Pakistan