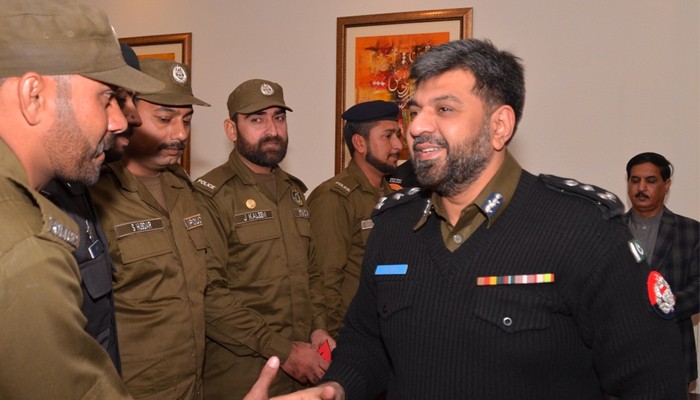 RAWALPINDI: The newly-appointed city police officer (CPO), Muhammad Ahsan Younas, has set a new example in the city's history, registering as many as 1,056 cases — including those of dacoities, burglaries, and robberies —  in three days, based on 15 complaints records.
Younas said it was not possible to show performance by sweeping the crimes under the carpet. While the standard of investigations at the moment was not the best, he said he would work on improving the probing procedures and make sure criminals were punished according to the law.
Addressing the media here in Police Lines, the new CPO said a first information report (FIR) was a legal document and registering one was the right of every citizen. By filing FIRs, police at least made sure they were fulfilling citizens' legal rights, he added.
Younas noted that the first thing he did after being appointed the CPO for Rawalpindi was to gather information on crime pockets in his area. Until the focus was on the root causes, crimes could not be stopped.
The Police Qaumi Razakars (PQR) at check-points had become a centre of corruption, he observed, adding that three police stations in the city had two government vehicles whereas 27 other stations had one each.
Addressing questions from the reporters, he said there were laws to arrest those named in FIRs. Now, however, a case would only be filed after a proper inquiry and the station house officer's (SHO) signature.
The SHO would be held accountable in case there were any errors in a registered FIR, Younas added. To another query, he responded by saying he was neither appointed on any undue political influence nor would he tolerate political pressure.


Source Link: New Rawalpindi CPO sets example by registering 1,056 cases in three days | Pakistan