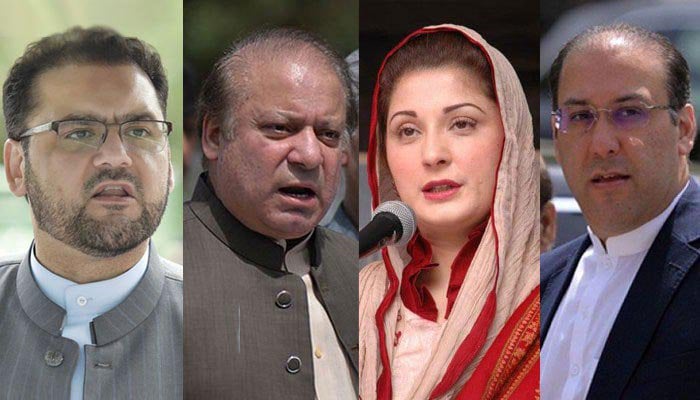 ISLAMABAD: The National Accountability Bureau (NAB) has decided to bring forward another witness in the London flats reference against the Sharif family, sources said on Wednesday.
According to NAB sources, the anti-corruption body will produce NAB Director-General Operations Zahir Shah as a witness in the case.
DG Operations Zahir Shah has received additional documents from the British government, and he is being made a witness so that these documents can be brought on record, the sources said.
NAB investigation officer and DG Operations will record their statements in the case. The statements of all the witnesses in the London flats reference to date have been recorded.
Former prime minister Nawaz Sharif and his family are facing three corruption cases in the accountability court after NAB filed references against them in light of the Supreme Court's verdict in the Panama Papers case.
The next hearing of the case is on April 23.
Nawaz and his daughter Maryam left for London earlier today to visit the ex-premier's ailing wife Begum Kulsoom Nawaz, who is undergoing treatment for cancer there.
The father-daughter duo is set to return on April 22, 2018, as per their ticket information. Prior to their departure, Maryam tweeted that in case they are not granted an exemption from appearing in court, they will come back for the hearing.
Source Link: London flats case: NAB to bring forward another witness against Sharif family | Pakistan