loading...
KARACHI: Pakistan took another significant step towards the revival of international cricket as twice-World Twenty20 champions the West Indies arrived in Pakistan for three back-to-back Twenty20 internationals in Karachi.
The City of Lights lit up to welcome the return of international cricket after a hiatus of nine years.
People from all walks of life attended the much-hyped match at the National Stadium today.
Thousands of security personnel were deployed as Karachi hosted the visiting team.
Cricket fans enjoying themselves at the National Stadium in Karachi during the first T20 match between Pakistan and West India in Karachi on April 1, 2018. Photo: AFP
The Pakistani and West Indies squads line up before the first T20 match between Pakistan and West India in Karachi on April 1, 2018. Photo: AFP
Spectators enjoying themselves during the 1st T20 match between Pakistan and West Indies at the National Stadium in Karachi on Sunday, April 01, 2019. Photo: APP
Pakistani cricket fans arrive at the National Stadium before the first T20 match between Pakistan and West India in Karachi on April 1, 2018. Photo: AFP
Scenes from the first T20 match between Pakistan and West India in Karachi on April 1, 2018. Photo: AFP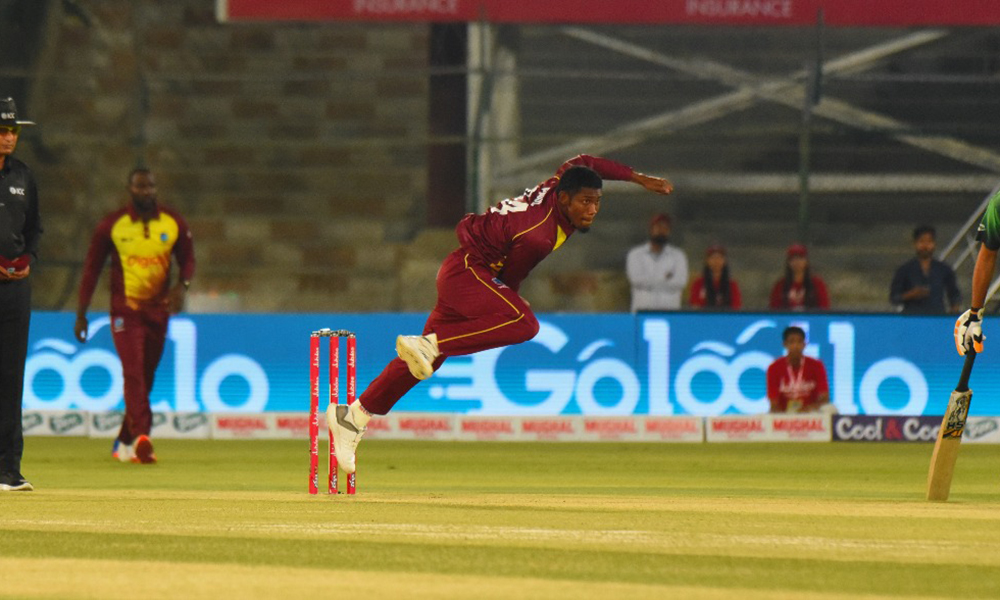 Scenes from the first T20 match between Pakistan and West India in Karachi on April 1, 2018. Photo: AFP
A Pakistani cricket fan holds a placard as he watches the first T20 match between Pakistan and West India in Karachi on April 1, 2018. Photo: AFP
A Pakistani cricket fan holds a placard as he watches the first T20 match between Pakistan and West India in Karachi on April 1, 2018. Photo: AFP
Pakistani cricket fans arrive at the National Stadium before the first T20 match between Pakistan and West India in Karachi on April 1, 2018. Photo: AFP
Pakistani cricket fans walk past the rangers march around the National Stadium before the first T20 match between Pakistan and West India in Karachi on April 1, 2018. Photo: AFP
Spectators enjoying themselves during the 1st T20 match between Pakistan and West Indies at the National Stadium in Karachi on Sunday, April 01, 2019. Photo: APP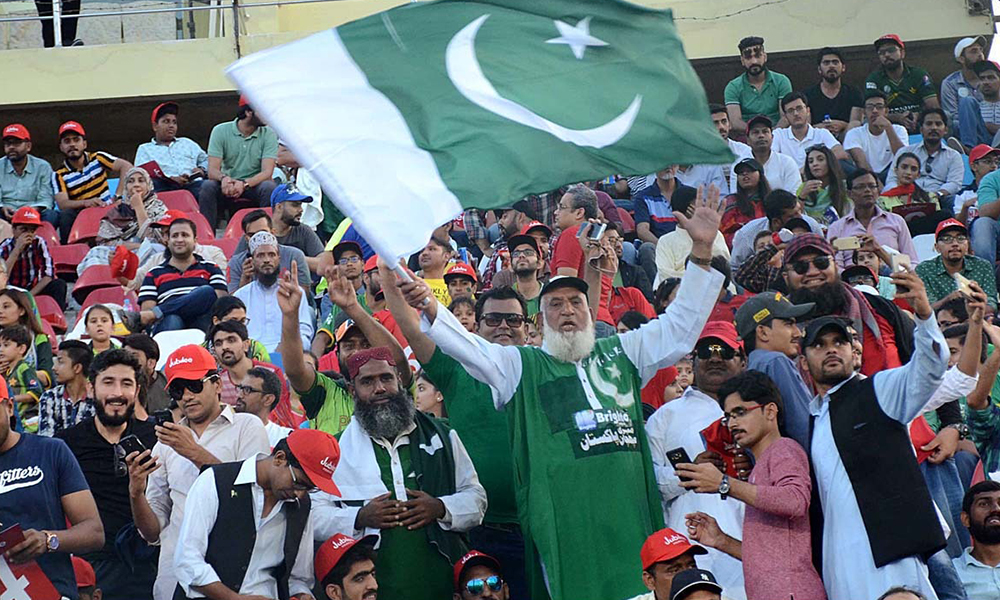 Spectators watching the first T20 match between Pakistan and West Indies at the National Stadium in Karachi on Sunday, April 01, 2019. Photo: APP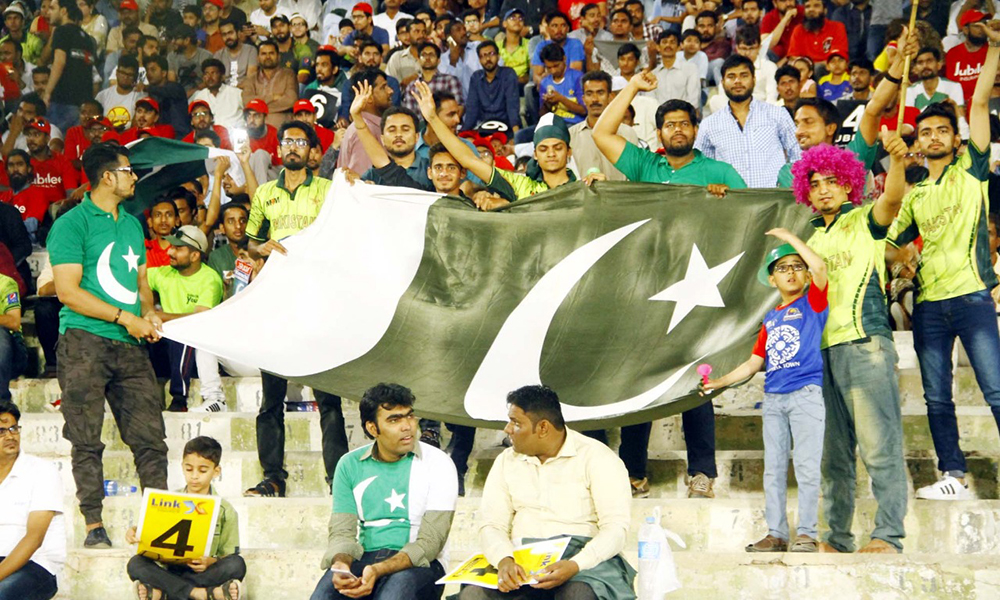 View of crowd during the 1st T20 match between Pakistan and West Indies at the National Stadium in Karachi on Sunday, April 01, 2019. Photo: PPI
View of crowd during the 1st T20 match between Pakistan and West Indies at the National Stadium in Karachi on Sunday, April 01, 2019. Photo: PPI
Life-size posters of cricket players are seen installed at a roundabout in Karachi. Photo: Reuters
Source Link: IN PICTURES: Cricket comes home as Karachi welcomes West Indies | Sports