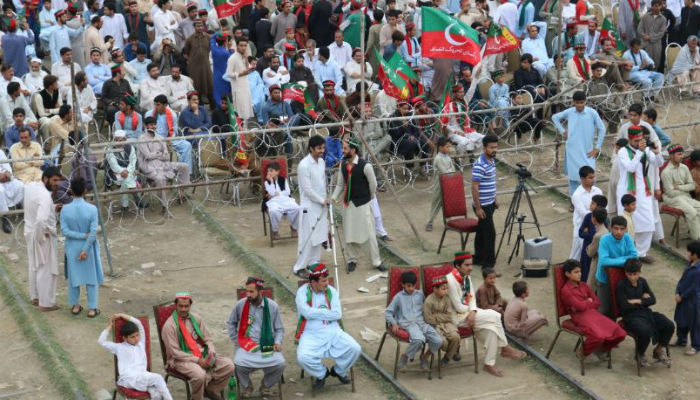 MARDAN: Pakistan Tehreek-e-Insaf Imran Khan will address party power show in Mardan's Takht-i-Bahi area today (Monday).
The preparations for the rally have been completed. PTI supporters and workers have started arriving at the Railway Ground for the rally.
Before the rally, Imran is expected to review the development of sports complex being built by the education department.
However, Private School Management Association have staged a protest outside the sports complex. 
Earlier in the day, Imran Khan, in an interview to Russian news agency, had remarked that the United States uses Pakistan like a tissue paper. 
US President Donald Trump is speaking the language of India against Pakistan, he said. "United States aid is nothing compared to the losses incurred by us. The meagre aid from the US cost Pakistan a lot."
He further shared that Pakistan lost more than 70,000 lives by participating in the US war. 
On Pakistan's equation with Afghanistan, Imran said: "Pakistan wants peace in Afghanistan." A military solution won't be able to resolve Afghan crisis, he added. 
Source Link: Imran to spearhead PTI power show in Mardan today | Pakistan