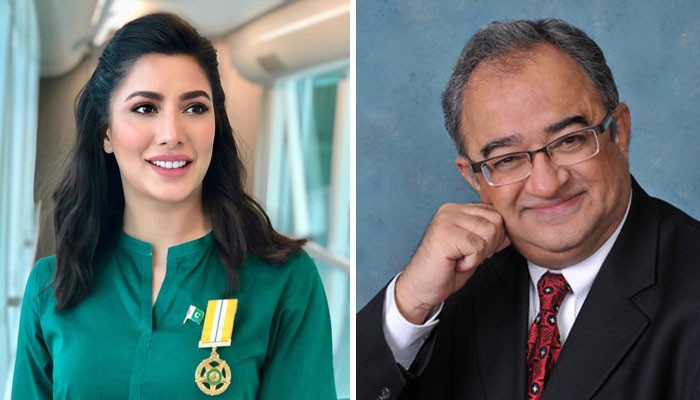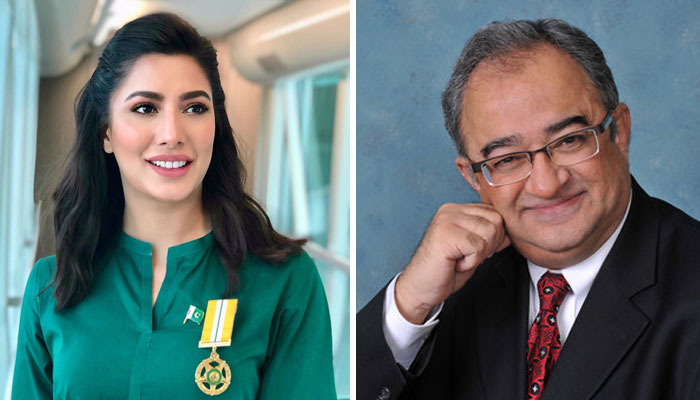 Pakistan's leading lady Mehwish Hayat clapped back at Canadian author with Pakistani origins, Tarek Fateh after he misinterpreted a mobile footage from the film Load Wedding to be real.
The Canadian journalist had turned to Twitter with a cellphone-recorded footage from the Nabeel Qureshi-directorial telling his 609.9k followers  about a woman slamming the door in the face of polio workers in Pakistan.
"Pakistani mother slams the door shut in the face of Polio workers. Screams at the two female volunteers: "I will never ever allow my children to take these drops. Never never will my kids drink these drops. Never."," he had tweeted.
However, Mehwish was quick to strike back and set the record straight about where the actual footage stems from.
"Thank u for giving ur 2 cents on this but pls first verify the source b4 posting next time. It's a scene frm my movie"loadwedding",the polio worker is me & that woman an actress," she said.
"Through the film we were raising awareness of the issue.Glad 2 see our performances were so convincing," she added.
Source Link: Mehwish Hayat claps back at Tarek Fatah over polio scene from 'Load Wedding' | Entertainment